Welcome to the Kirk on Campus blog. Here you'll find news about Kirk on Campus events, Kirk Sightings (Russell Kirk's writing in the media), and reflections from our friends and allies.
Want to submit a blog post or commentary? 
Get in touch
 and tell us about your idea.
Furthering the "Permanent Things"
Hirotsugu "Hiro" Aida is a professor at Aoyama Gakuin University in Tokyo. His Japanese translation of "The Conservative Mind" was published in 2018. Mr. Aida will speak at the Kirk Center, Northwood University and Hope College as part of a special lecture tour in Michigan.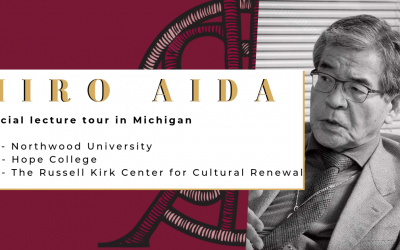 Get in Touch with Kirk on Campus
Address
P.O. Box 4
Mecosta, MI 49332