Welcome to the Kirk on Campus blog. Here you'll find news about Kirk on Campus events, Kirk Sightings (Russell Kirk's writing in the media), and reflections from our friends and allies.
Want to submit a blog post or commentary? 
Get in touch
 and tell us about your idea.
Furthering the "Permanent Things"
The panel discussion was really good! I took so many notes (4 pages) and learned a lot about the purpose and intended function of the government. The historical perspective that Dr. Federici brought to the discussion was beneficial to help me understand what is...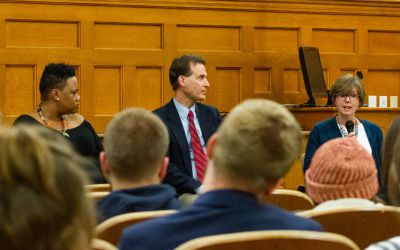 Get in Touch with Kirk on Campus
Address
P.O. Box 4
Mecosta, MI 49332