Welcome to the Kirk on Campus blog. Here you'll find news about Kirk on Campus events, Kirk Sightings (Russell Kirk's writing in the media), and reflections from our friends and allies.
Want to submit a blog post or commentary? 
Get in touch
 and tell us about your idea.
Furthering the "Permanent Things"
Russell Kirk's Concise Guide to Conservatism has been taken up by college student reading groups throughout the country. Senior Fellow Bruce Frohnen has written helpful discussion questions to accompany the Guide, designed to draw out three essential topics from each chapter.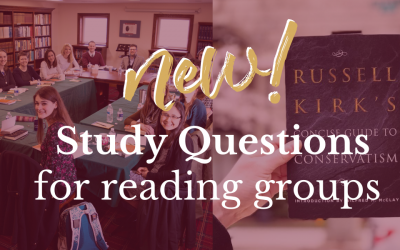 Get in Touch with Kirk on Campus
Address
P.O. Box 4
Mecosta, MI 49332