Welcome to the Kirk on Campus blog. Here you'll find news about Kirk on Campus events, Kirk Sightings (Russell Kirk's writing in the media), and reflections from our friends and allies.
Want to submit a blog post or commentary? 
Get in touch
 and tell us about your idea.
Furthering the "Permanent Things"
This year, Simon & Schuster published a new edition of Ray Bradbury's literary masterpiece, Something Wicked This Way Comes, which includes both essays on its development by the author and important critical essays and reviews. The lead essay is taken from Russell...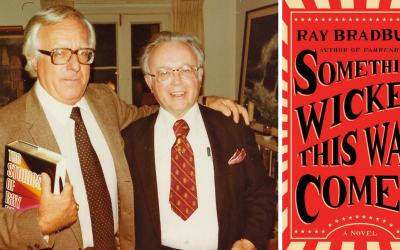 Get in Touch with Kirk on Campus
Address
P.O. Box 4
Mecosta, MI 49332