Welcome to the Kirk on Campus blog. Here you'll find news about Kirk on Campus events, Kirk Sightings (Russell Kirk's writing in the media), and reflections from our friends and allies.
Want to submit a blog post or commentary? 
Get in touch
 and tell us about your idea.
Furthering the "Permanent Things"
On October 19, 2018, we'll mark the centennial birthday of Dr. Russell Kirk, and in celebration of this milestone, a number of events are being held on campuses and by student groups across the nation. They'll be considering Russell Kirk's contribution to the meaning...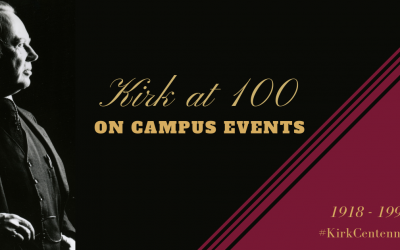 Get in Touch with Kirk on Campus
Address
P.O. Box 4
Mecosta, MI 49332