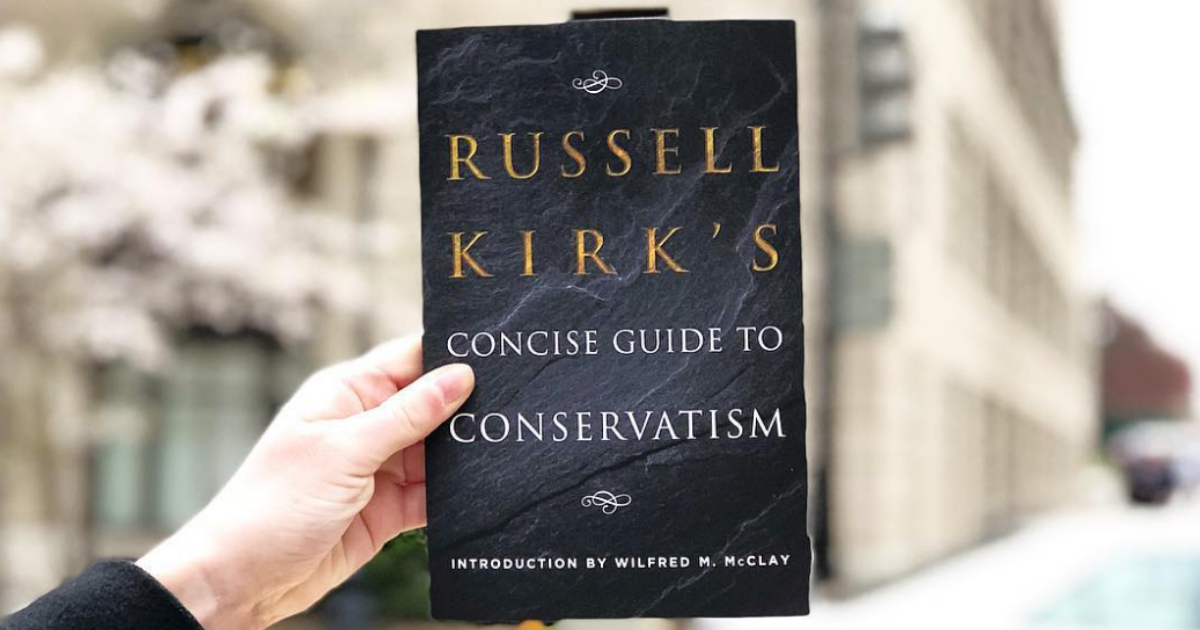 Russell Kirk's Concise Guide to Conservatism is here
The Intelligent Woman's Guide to Conservatism was first published in 1957, in part as a response to George Bernard Shaw's Intelligent Woman's Guide to Socialism and Capitalism. While much has changed over the ensuing years, the principles contained in that small book did not. The Kirk Center is very pleased to announce the publication of a new edition titled Russell Kirk's Concise Guide to Conservatism.  At just over 100 pages, it is both accessible and timely for all those seeking to better understand the meaning of conservatism.
In the new introduction, historian Wilfred McClay from the University of Oklahoma writes:
"Most amazingly of all, this book has required no dramatic revision after the passage of sixty-two years. That very fact gives it unexpected weight. Kirk's insights about family, the importance of private property, education, religion, and a dozen other subjects not only remain completely sound but now seem downright prophetic. See if you don't agree. If that's not proof that Kirk's

conservatism was grounded in the Permanent Things, I don't know what is."
Concise Guide book study for college students
For college students interested in leading a reading group about Russell Kirk's Concise Guide to Conservatism, we're offering twenty free copies to the first twenty students that sign up.
[Update: the 20 free copies have been claimed, but we'd appreciate your help in sharing the news about this book across social media.]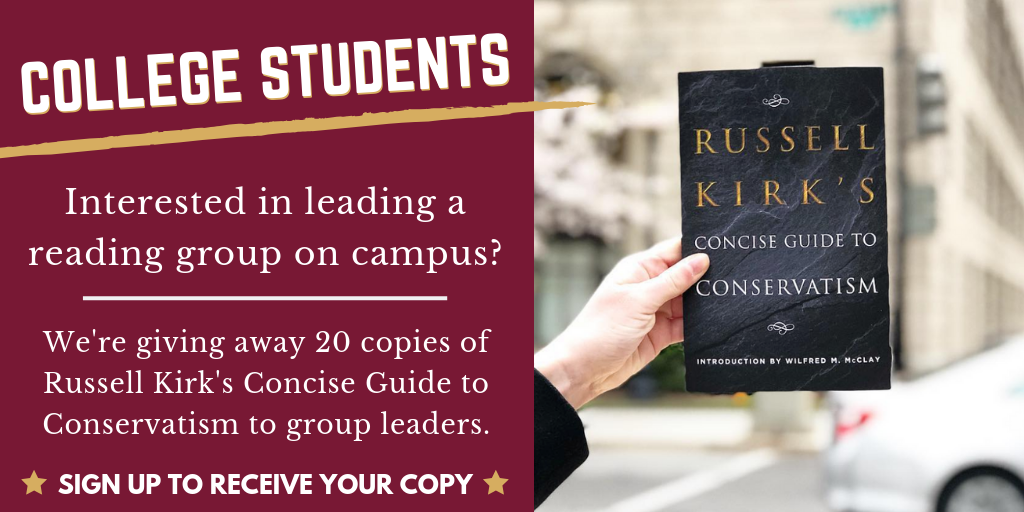 "With remarkably direct prose that is effortlessly read, this book is a minor wonder, an introduction to the core of American conservatism, as delightful as it is instructive."

– Wilfred M. McClay
If you want to lead a reading group over the summer or on your campus this coming fall, we'd be pleased to connect with you. Be sure to snap a picture and share it with us on Instagram tagging us @KirkonCampus. Happy reading!
Get in Touch with Kirk on Campus
Address
P.O. Box 4
Mecosta, MI 49332