Is Civil Discourse in a Time of Political Polarization Possible?
The panel discussion was really good! I took so many notes (4 pages) and learned a lot about the purpose and intended function of the government. The historical perspective that Dr. Federici brought to the discussion was beneficial to help me understand what is actually at stake in these politically polarized times.
The most interesting question I got out of the event is discovering what politics actually are. The panelists were correct in pointing out that being political means a lot more than voting or participating in a campaign; we are political in every aspect of life in ways that we don't ever think about explicitly.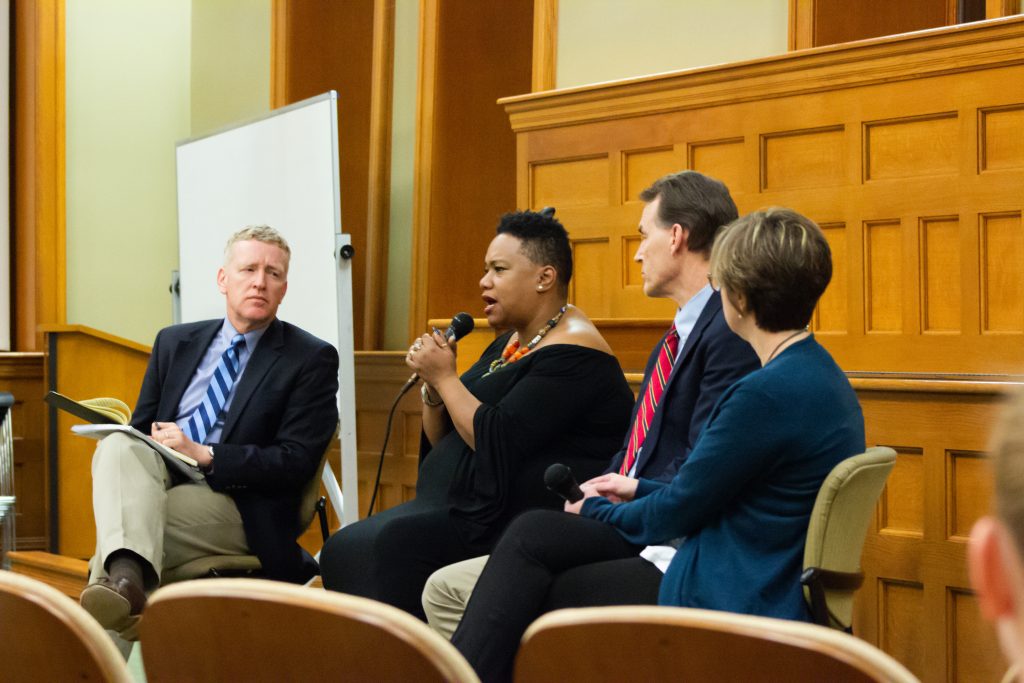 I loved that all three panelists emphasized the importance of humility in discussion and awareness the ways in which we love each other. Rev. Dr. Denise Kingdom-Grier emphasized our duty as Christians to emulate Christ in his balance of loving those that disagree with him without compromising Truth and I think Dr. Corey made an important point that even for those who do not adhere to the Christian faith, the fallibility of the human is inevitable and therefore, in order to have civil discussion, we need to be humble in recognizing that we do not hold the ultimate Truth.
---
On November 5, 2018, the Markets and Morality club at Hope College and Kirk on Campus hosted a panel titled "Civil Discourse in a Time of Political Polarization." Panelists included Dr. Jeff Polet of Hope College, Elizabeth Corey of Baylor University, Michael Federici of Middle Tenn. State Univ, and Rev. Denise Grier of Maple Avenue Ministries (Holland)
Photos are by ©Aaron Estelle Art, LLC, 2018. All Rights Reserved. Unauthorized use is strictly prohibited.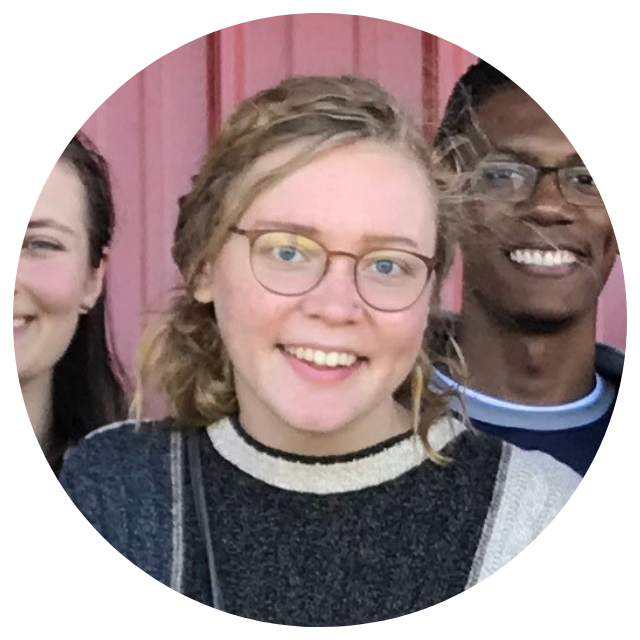 Camryn Zeller
Camryn Zeller is studying economics at Hope College, and has been a member of Markets & Morality there for two years.
Get in Touch with Kirk on Campus
Address
P.O. Box 4
Mecosta, MI 49332