New Study Questions for Russell Kirk's Concise Guide to Conservatism
Russell Kirk's Concise Guide to Conservatism, a pithy summary of conservative principles published by Regnery Gateway earlier this year, has been taken up by college student reading groups throughout the country.
new study guide questions
The Kirk Center is pleased to announce that Senior Fellow Bruce Frohnen has written helpful discussion questions to accompany the Guide, designed to draw out three essential topics from each chapter.
These questions will challenge readers to engage with conservative ideas as articulated by Russell Kirk and discuss whether, and in what ways, they relate to America's pressing issues today.
Dr. Frohnen's discussion questions are available here in a handy pdf format.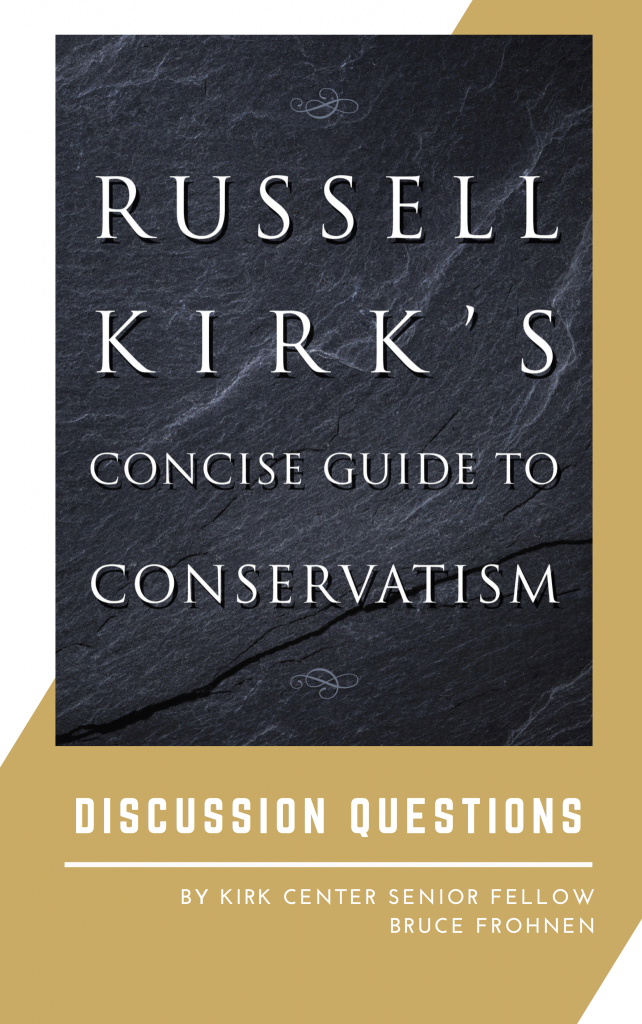 form new reading groups
We encourage additional student and general audience reading groups to take a look at the Guide and study questions for their potential use.
As the eminent historian Wilfrey McClay, author of the current bestseller Land of Hope: An Invitation to the Great American Story, writes in his introduction:
"With remarkably direct prose that is effortlessly read, this book is a minor wonder, an introduction to the core of American conservatism, as delightful as it is instructive."
Please share this information with other interested individuals and invite them to form Kirk reading groups on campus. For those of you already in a reading group, post a picture of your reading group on Instagram or Facebook and be sure to tag us @KirkonCampus (Instagram) and @KirkCenter (Facebook).
What the Reviewers Are Saying:
"On why local communities and local government must thrive, Russell Kirk provides many of the most enduring arguments." Public Discourse.
Given the present confusion about the meaning of conservatism, this book "comes at an opportune moment." National Review.
"Freedom and order aren't the only seemingly incompatible concepts that Kirk reconciles. He balances liberty with duty and charity, and clarifies how conservatives can be both individualistic and communitarian at once. He explains why conservatives may embrace permanence and change without contradiction: Progress—'genuine progress'—develops 'within the framework of tradition.'" Law and Liberty.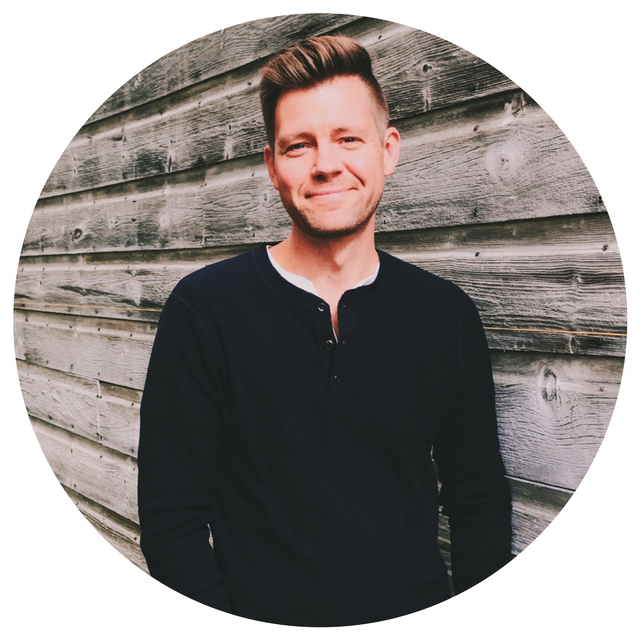 Chris Marlink
Chris is a husband, a father, and a sometimes soul shouter. He manages digital strategy for Kirk on Campus and plays at being a gentleman farmer. Follow his exploits at @cmarlink.
Get in Touch with Kirk on Campus
Address
P.O. Box 4
Mecosta, MI 49332